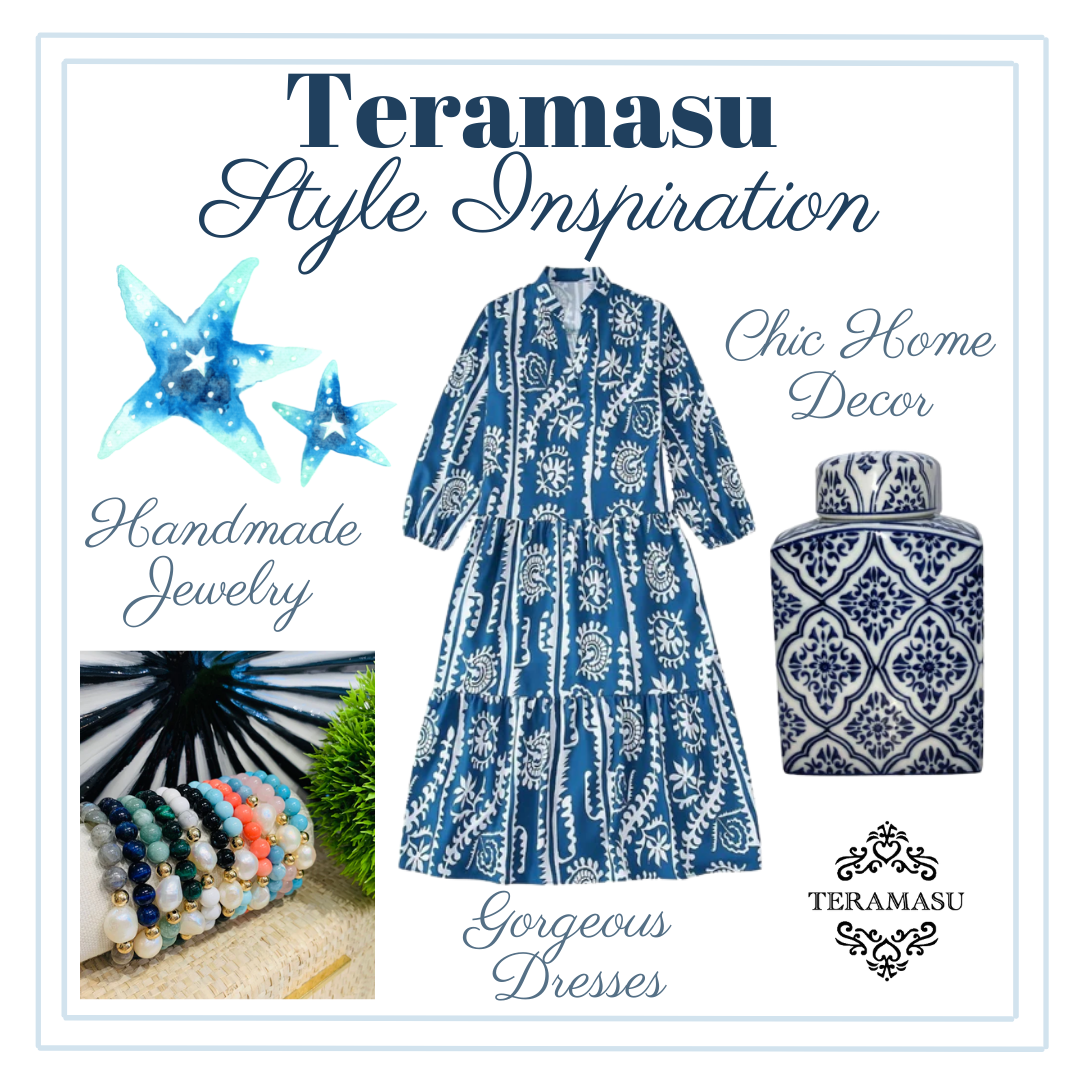 From Designer Terrie Moses
As summer comes to a fabulous end, we are loving the gorgeous coastal inspirations of our one-of-a-kind styles. Growing up on the coast of Florida, I found a strong love for the seaside lifestyle - the tropical feel of the palm trees, bright blue ocean waves, and warm sandy beaches. With so many wonderful memories of visiting the beach and watching the sunset over the ocean, I find that love translates over the styles and designs from Teramasu, rekindling my love for coastal adventures.
Live Beautifully with Teramasu!