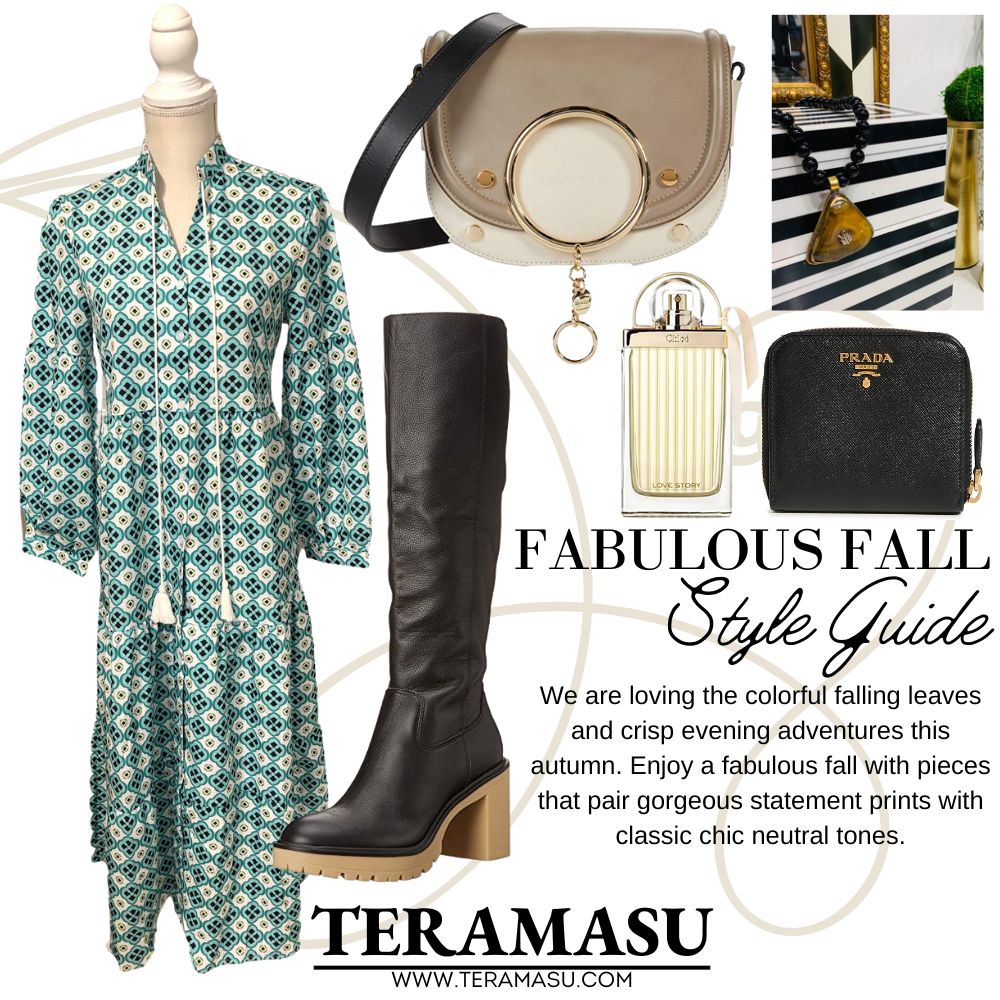 Happy autumn fashion-lovers! We are loving the colorful falling leaves and crisp evening adventures this autumn. Enjoy a fabulous fall with pieces that pair gorgeous statement prints with classic chic neutral tones. Shop gorgeous new style inspiration from Teramasu!
Shop the look below:
---
About Teramasu:
The style behind Teramasu designs has always been that of classic and timeless beauty, adding splashes of color and playful designs to reflect the spark of its unique personality. Teramasu is built on the belief that to create a beautiful design you must focus on the true source of beauty which comes from within yourself. The Teramasu Boutique in The Village of Pinehurst, North Carolina features elegant style through its collections of designer women's jewelry, clothing, accessories and home décor…pairing your favorite trends with timeless classic design ensuring that true beauty never fades.
The following content may contain affiliate links. When you click and shop the links, we receive a commission.