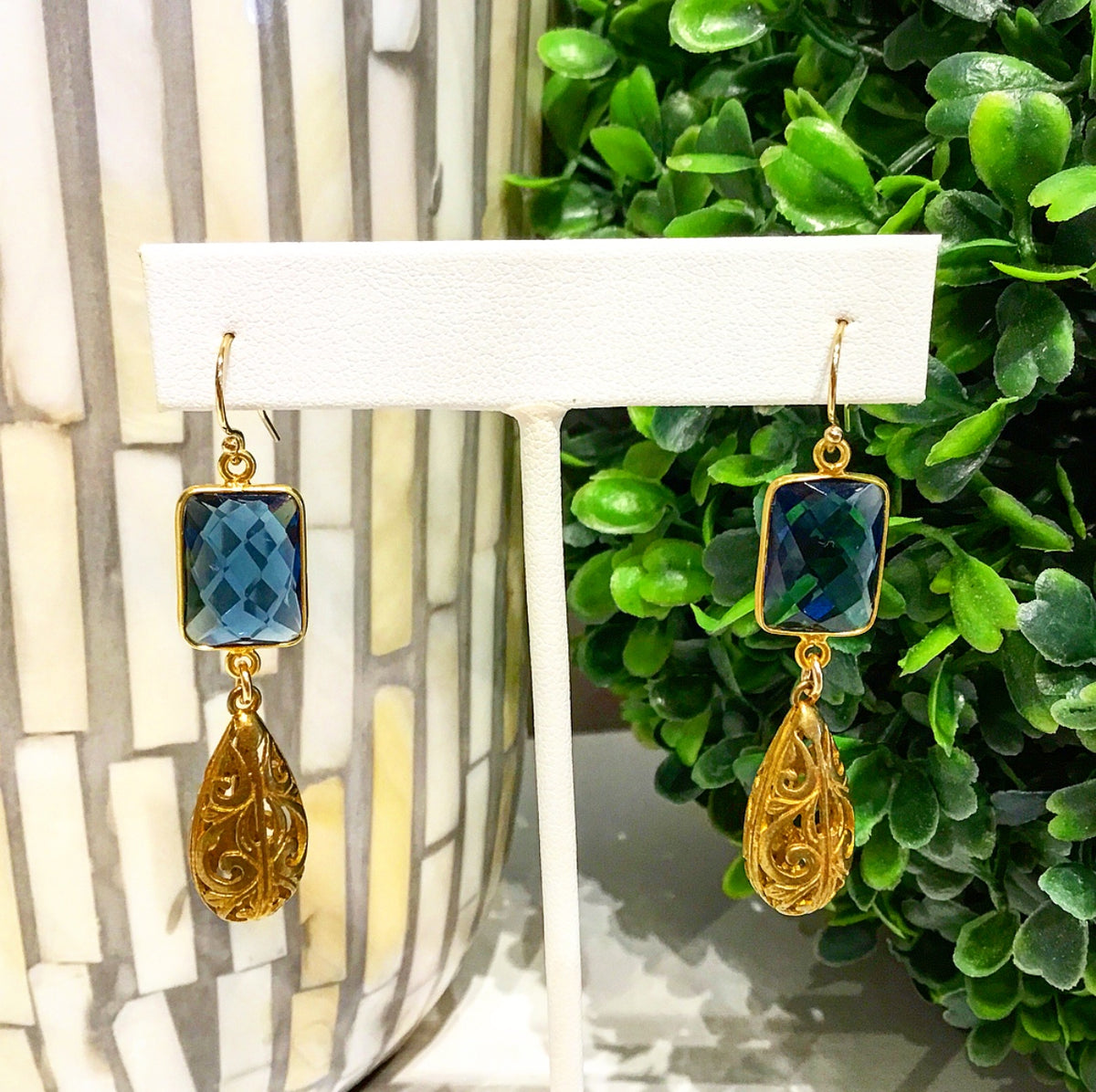 Happy Monday gorgeous fashion-lovers! It's a new week and we've got those sunny day vibes here at Teramasu in the beautiful Village of Pinehurst in North Carolina, loving all of the color inspiration that warmer weather brings. With a new week comes new designs, and on this fabulous Monday we are crushing over one of a kind statement jewelry and are thrilled to introduce our new Teramasu Navy Blue Crystal and Gold Filigree Drop Earrings...the perfect vintage-inspired statement earring for your timeless, unique style!  
It's all in the details with these gorgeous one of a kind, vintage-inspired drop earrings! This classic style features a beautiful combination of blue and gold, highlighted by stunning navy blue sparkling crystal, gorgeous vintage-inspired gold filigree drop, and 14k gold-plated accents. We especially love the classic feel of these earrings paired with the blue and white design of our Teramasu Blue and White Gingham On-Or-Off The Shoulder Dress with Ruffle Neckline and Hem!!
Filigree, by definition, is an ornamental work of fine (typically gold or silver) material formed into delicate detail and design. Coming from the Latin word "filum" (meaning thread), filigree is an ancient form of art that has been used and recognized as far back as 2500 B.C. Twisted and formed to resemble the details of lace, filigree refers to the artwork of an exquisitely entwined design of materials such as silver, gold, or other metals.
...
xoxo,