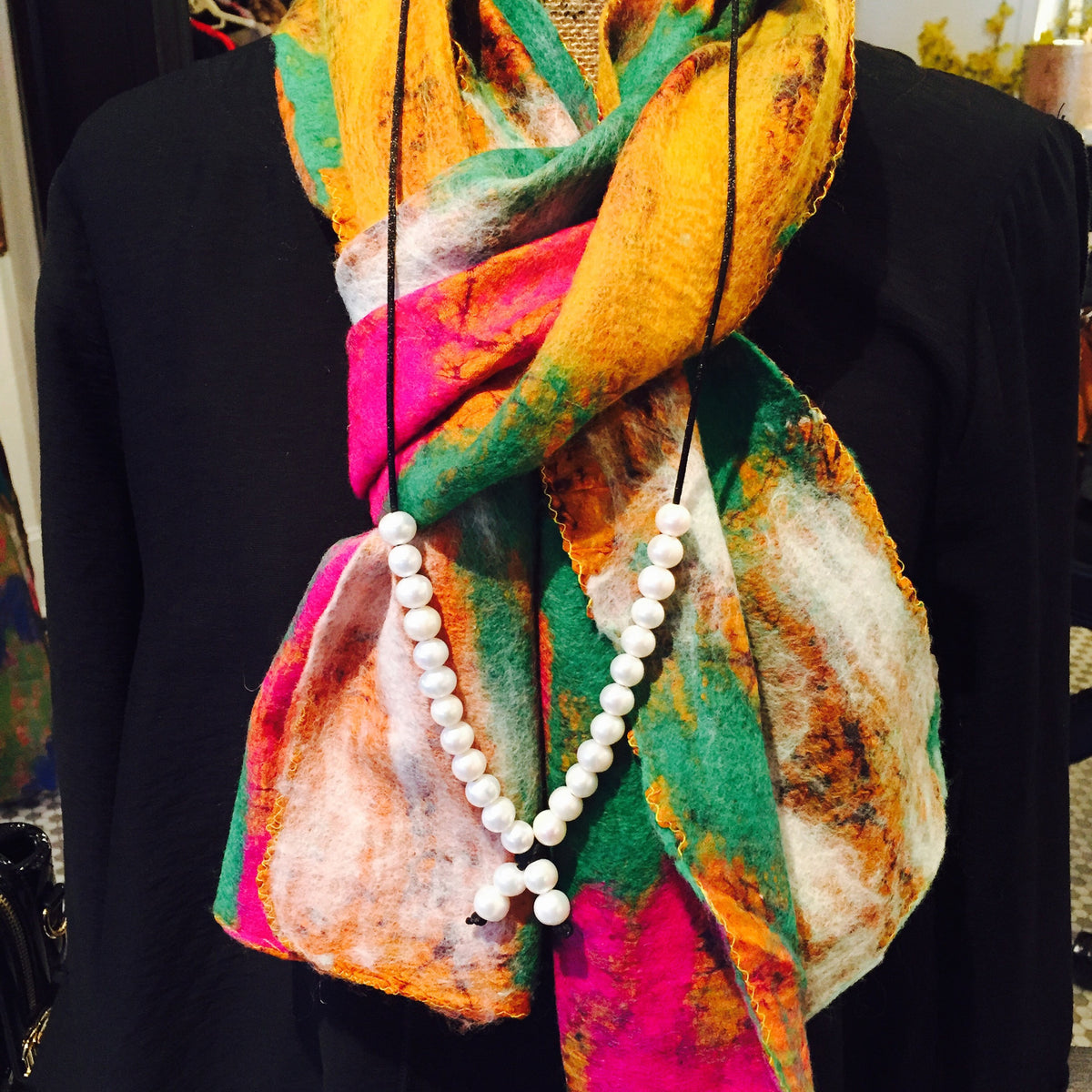 Designer Handmade Pearl Choker By Teramasu
Pearls make the perfect gift for any occasion. Whether you are looking for that special anniversary gift or a sensational birthday gift, the Teramasu  Pearl Long and Short Necklace is more than the perfect gift because it is two necklaces in one.
It can be worn as a stunning double stranded pearl choker necklace or as an elegant long pearl necklace. Pearls are the perfect accessory for your holiday Christmas parties. This versatile necklace can be worn short with a little black dress or long with an elegant formal gown.   Pearls are known as a symbol of purity and are also the June Birthstone.
Which would be your favorite way to wear this luxurious pearl necklace?