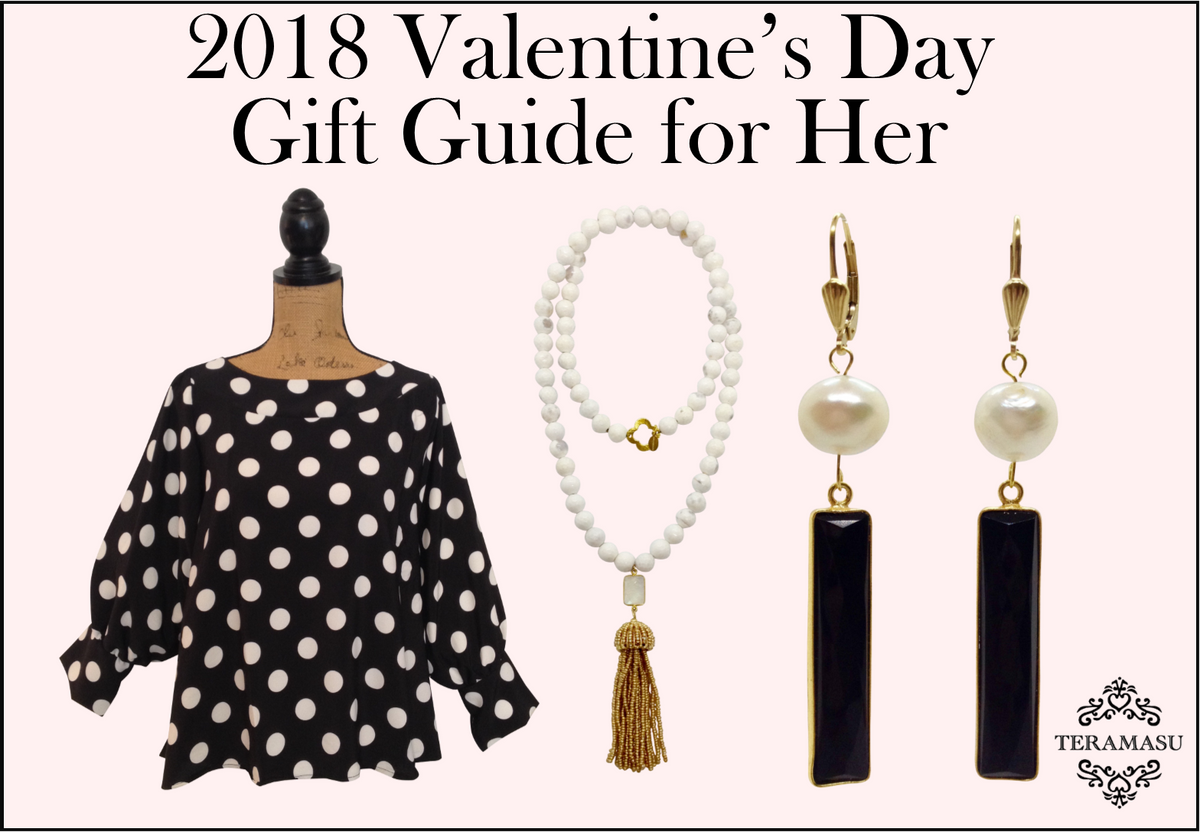 Back during the days of elementary school, February 14th meant heart shaped candies and handwritten Valentines cards. While everyone still loves a charming personalized note, this Valentine's day visit Teramasu in The Village of Pinehurst, NC and get a truly meaningful, one-of-a-kind gift that your loved one can cherish for years to come. Whether your Valentine is your best friend, relative, or significant other, Valentine's Day is a wonderful time to show them how much you adore and appreciate them with Teramasu handmade, designer jewelry and fashion!
This gorgeous top features a beautifully classic polka dot print, flattering flowing cut and sleeves, and adorable boat-neck. 
Each one of these beautiful scarves is a one of a kind work of art. Handmade in Nepal, they are made from a gorgeous blend of silk with Austrian Merino Wool to allow for uniquely stunning multi-colored designs. 
These adorable handmade bracelets feature a
 gorgeous combination of pearl and satin for a truly sophisticated and chic look. Pearls will be the perfect stone for her as they are said to symbolize purity, generosity, integrity, and loyalty of its wearer while also promoting knowledge, morality, and prosperity.
This one-of-a-kind statement necklace features a gorgeous combination of white and gold through its beautiful white agate beading and stunning moonstone and gold tassel drop. Moonstone is known as "The Lover's Stone" and will be the perfect gift for that special someone in your life. 
These gorgeous earrings feature a classic and beautiful black and white combination with a deep black onyx gemstone, stunning pearl, and gold accents.
This extraordinary handmade piece will be the perfect statement necklace for your valentine, featuring gorgeous blue jade and stunning, uniquely cut cinnabar pendant.